< Back to news
Back to school in Madagascar

30 September 2021
Back to school in Madagascar
One of Mocoh's longstanding charitable partners, Lilas Primary School in Madagascar, has reopened its doors to pupils after 18-months of interrupted learning due to Covid-19 restrictions. Schools and universities across the country were closed on and off from March 2020.

The school has 54 students registered for the academic year ahead, less than half its normal intake.

"We are delighted to welcome pupils back after a challenging year," says school director Mrs. Lila Ralandison. "The financial impact of the pandemic has meant many parents have difficulty paying school fees, but we are hopeful that enrolments will pick up during the month ahead."

The pandemic has affected the continuity of education for millions of children around the world, and closures have inevitably impacted underprivileged communities hardest.

Mocoh has been supporting the Lilas Primary School since 2003. Although primary school education is obligatory in Madagascar, national literacy rates are low, and the financial toll means many families simply cannot afford to send their children to school. Lilas normally enrols 110 primary-aged students from the local community every year, relying on financial support to cover the cost of teachers' salaries and materials.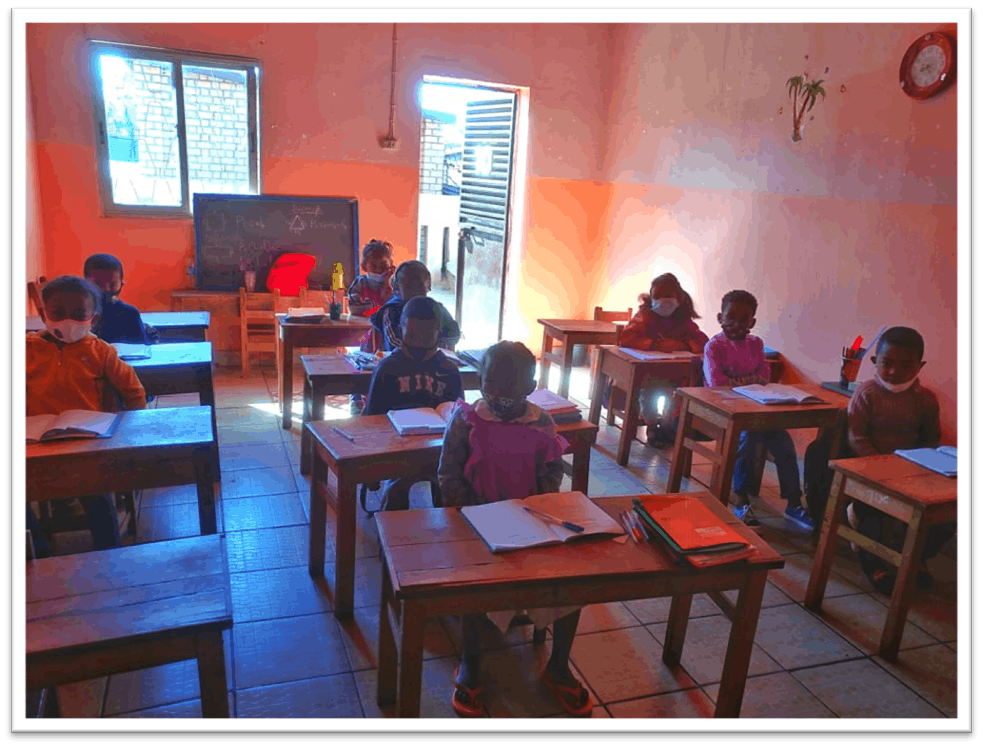 Photograph: Children back in the classroom at Lilas Primary School.
You may also be interested in